About KiRa
KiRa Fritzky-Randolph fell in love with Ithaca, NY while earning a degree in Cinema and Photography at Ithaca College's Park School of Communication. For the last decade, KiRa has worked in many different positions within the industry, from being Morgan Spurlock's assistant at Warrior Poets in NYC, to being the Director of Productions at a Southern Tier creative agency. However, it was only a matter of time before the natural beauty and community of Ithaca brought her back home. KiRa and her wife Rosie, owners of Your Digital Memories, a media transfer, videography and photography company, became acquainted with Carol Bushberg Real Estate when Jill Rosentel helped them find their dream house in 2013.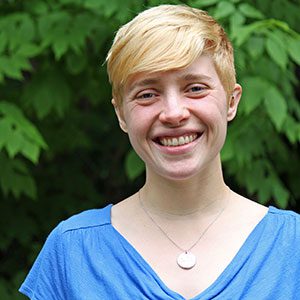 KiRa joined Carol Bushberg Real Estate in July 2015 as the Director of Marketing and Information Technology. Working closely in an office with three of the most successful real estate agents in Ithaca, KiRa found herself inspired to become an agent herself. She realized that her background in photography, videography, and marketing would give her a unique edge when it comes to buying and selling houses. With the encouragement of her colleagues, she earned her license in 2016.
KiRa's infectious, positive energy not only makes her a pleasure to be around, but paired with her genuine enthusiasm for Ithaca, it makes her an ideal real estate agent. She is committed to helping others find what they're looking for, just as she did.
Not only is KiRa an advocate for the city of Ithaca, but she's also passionate about protecting the environment and standing up for pit bulls. She is dedicated in the fight to end breed specific legislation. In her spare time, KiRa loves to travel, pursue her many artistic endeavors, and explore all the joys that Ithaca has to offer. 
email: KiRa@CarolBushberg.com
cell: 607.218.7902