Kudos to Hilda
Here's what some of Hilda Moleski's recent clients have to say about the advice and counsel they have received:
Hilda was a real joy for us to work with. My wife and I were planning a move from North Carolina to Ithaca and we were fortunate enough to come into contact with Hilda after attempting to work with a couple of other agents. Living far away, and having spent limited time in the area, it was critical that we find someone with whom we could establish a good rapport. Hilda was a phenomenal listener and was excellent in her ability to understand our wants and needs, while expertly guiding us to properties within our budget that best met our criteria. Also, Hilda went the extra mile in being willing to view homes for us, while we were in North Carolina, taking videos and photos of homes and then speaking with us over the phone afterwards so that we could make the best strategy together. We were confident in working with her, that Hilda would negotiate the best price for us while making sure we were completely informed about any decision we were making as to whether or not to move forward. In the end, we remained in North Carolina, and while it was the best decision for us overall, we were disappointed not the see the process through with Hilda, as there has never been someone more deserving of our business. In Hilda, you will find a kind, gentle and wise advocate, who is perhaps unmatched in her ability to balance shrewdness with finesse and acumen with humility in helping you to accomplish your real estate needs.
—Brian Blade
---
We worked with Hilda to purchase our first home, and I can't recommend her enough. She knows the area and the market really well, and helped us to zero in on what we wanted. She was very honest about the positives and negatives of each property that she showed us, and did a great job of pointing out important items to notice, but also letting us explore and get our own feel for the homes. She shared many resources with us for conducting more research on the houses, and offered to help us find out more as needed. She alerted us immediately when the asking price for a house we were interested in dropped, and then guided us through the whole process from putting in the offer to closing. We had several things to negotiate with the seller, and felt like we were in really good hands with Hilda. She encouraged us to stay firm on things that mattered, and with her years of experience in the area, she had a good sense of what the outcome would be. By following Hilda's advice, we got what we needed from the seller, and are now happily living in the home she helped us to purchase. If and when we decide to sell this home and look for another, I will definitely call Hilda again.
Rosina Belcourt and Jesse Kovnat
---
Hilda is the perfect balance of personal & professional gold! She has a wealth of experience in the business, shares excellent advice, is a trusted adviser, has an eye for quality & an uncanny ability to match the buyer with a perfect fit! And she's calm, poised, confident, balanced; she just emanates warmth & brightness. Hilda is wonderful & I cannot rave about her enough!
Barbara Lynch
---
I honestly cannot recommend Hilda highly enough. Since I was moving from out of state, I relied on her guidance perhaps more than one might in a typical realtor-client relationship. She knew immediately what I was looking for, and more importantly, helped me know what I was looking for given how new I was to the area. She showed me a range of suitable options before introducing me to my new (perfect!) home. For someone so kind, she can also drive a really hard bargain, negotiating firmly, clearly, and with a wealth of knowledge and experience on my behalf. Though I hope not to leave my home anytime soon, I do hope for the chance to work with Hilda again. She's the best!
Sergio Preston
---
I would recommend Hilda Moleski to anyone looking for a home. She cares deeply about her clients and what they value. She actually advised my family against buying a house early in the process because she could see that a better option would eventually arise. This advisement was completely against her financial and time-interests, but she valued us as clients and knew she could find us a better option. And she did! Hilda found us a wonderful house and masterfully negotiated the sale. We are incredibly happy with our new home. If you select Hilda as your realtor, you are in great hands.
Jake McNamara
---
Hilda was our realtor for both the purchase and sale of our first home. In both avenues, she was remarkably helpful, kind and tenacious on our behalf. As first time home buyers, she held our hand through the process — promptly alerting us of possible homes that met our criteria, explaining paperwork and fighting for us when it came to the details of the deal. Hilda removed so much of the anxiety of the process for us by being so organized and thorough in her approach. Her experience in the region was invaluable as well as she steered us towards the best inspectors, lenders and lawyers in town. I cannot say enough wonderful things about Hilda. If you want someone who will stick by your side, hire her today!!!
Liz Brock and Scott Carpenter
---
Hilda was an absolute pleasure to work with. As new time home buyers my wife and I had a lot of questions about the houses, the process, and Hilda answered them all! She met with us a few times at a few houses before we found the right one. Once we decided she took action sealing the deal before many bidders could get involved. We enjoyed working with Hilda so much we recommended her to my sister when she was selling her house.
Nick and Katelin Simpson
---
Hilda was helpful right from the very beginning. She was very good at walking us through all the different processes, what we need to do and what we needed to be prepared for. She was also very knowledgeable and worked very hard to ensure that we had a Active/Recall Addendum that protected us as much as possible. Part way through our having our home on the market we moved to our new home in another state and Hilda did a great job of touching base with us and keeping us in the loop. We will happily recommend Hilda and Carol Bushberg Real Estate to our friends and family.
Lori and Dennis Barry
---
Hilda Moleski is an utterly amazing realtor. She combines a cheerful attitude with knowledge and professionalism in a way that made our transaction beyond what we could have hoped for. We had a very short period in which we needed to get our house ready to sell, list it, and review offers. She was profoundly helpful in making all of this happen smoothly and in a timely manner. She made it possible for us to turn things around and purchase a house on the other side of the country, all within a two-month period. She also reviewed realtors in our new city, and assisted us in choosing someone to help us buy a new home. Thank you Hilda!
Ron Jude
---
Hilda is everything one could expect and want from a realtor, and more. She has a rare combination of knowledge about the area and exceptional interpersonal skills, she is an extremely hard worker, and she is among the most ethical people I have ever met. It is clear in everything that Hilda does that her primary goal is to help her clients find what they consider to be the perfect home. Hilda is pleasant without fail and an advocate for her clients. I could not recommend her highly enough.
Jeff Hayes and Janet McCracken
---
Hilda quickly figured out our "type" of home and was able to match us with a home we didn't think was possible! She was timely in responding to our questions and getting us connected with lawyers, bankers, and inspectors. We were out of town so her help was instrumental in making a potentially stressful experience very smooth. After the sale, Hilda has continued to be a great resource and didn't "dump" us once the sale was made. We will use Hilda again and think of her as a new friend, not just a realtor.
Janet McCracken
---
Hilda is amazing, she has helped us to buy 3 houses now. When we tell her what we are looking for, that is the only "type" of house we see. She doesn't try to push other houses not to our specs on us. She's the best!
Danielle
---
Working with Hilda to find and close on our first home was a wonderful experience. She listened to our needs, was exceedingly patient, honest with her opinions about the properties we looked at, and reassuringly calm throughout the entire process. She is compassionate and professional and a strong advocate for her clients.
Mariah Sawyer
---
My husband and I have had Hilda represent our two house purchases over the last 5 years. We really could not ask for a better person to help us with such major life decisions. Not only is she one of the nicest people we know, but she is extremely knowledgeable about the market, and she is tough when she needs to be. She found both of our houses for us, each of which were in multiple-offer situations when we put our offer in. There is no way we would have gotten either house without her guidance, advice and expertise. You will not regret working with Hilda!
Shannon Divers
---
Hilda is an excellent real estate agent. When we first met with Hilda, she took the time to learn about our needs and interests so that she could help find the perfect home for us. She then helped us navigate the purchase of a home in the Ithaca region, which is a competitive market. With expertise of this market and strong negotiation skills, she led us through an intense, multiple offer bidding process which I cannot imagine going through without her. I would highly recommend Hilda Moleski as a real estate agent and I plan to work with her again if the need arises.
Haley Cara Singer
---
I cannot praise Hilda enough. She is an exceptional realtor, who guided my wife and I through every aspect of house search and purchase process with tremendous professionalism, patience, and knowledge of the million things that are involved. She was always available and was a calm hand on the wheel, which we much appreciated. She has extensive knowledge of the area and a large network of contacts. She came highly recommended and provided us with so much support that by the time we bought our new home she felt like one of the family. Hilda is an ideal realtor and I would recommend her to anyone.
Joss Rose
---
Hilda is simply the best! She found us the perfect house, negotiated a great price, and was present for every stage of the process. Due to the short supply of housing stock, Ithaca can be a difficult place to purchase a home. Bidding wars are common, especially in the spring when academics move to and from the city. You need a knowledgeable, experienced, and ethical agent. You need Hilda.
Dr. Sarah Warner
---
Hilda helped us find and purchase a duplex in Ithaca for our parents to occupy with a rental to help offset the purchase. Ithaca is an extremely competitive market and duplexes are relatively rare. She was creative in her approach to helping us write our successful offer. She's personable, professional, responsive, extremely knowledgeable, and most importantly she really listened to us and our needs and answered all our questions. It was a surpassingly smooth and stress-free transaction.
Mary Jo Watts
---
With a lake property to sell, Susan was glad to have Hilda's expertise on her side.
I listed my home with Hilda and was very happy with her work. She is competent, honest and trustworthy. She does not pressure you into doing things her way. She makes knowledgeable suggestions and listens to what you want. I can recommend her to anyone.
Susan Miller
---
Clients who have worked with Hilda on multiple transactions are an extremely loyal group who praise Hilda's patience, empathy and high standards:
Tessie moved to this area to be near her adult children, all of whom worked with Hilda to find the right homes for them.
Hilda helped me and three of my children find the homes we now live in. She is patient, knowledgeable, pleasant, serious and cares about her client's wants and needs. She helped me find and purchase my current home, my dream house come true. She continues to be there for me when I need local recommendations like landscapers, plumbers or the like. I really came to like Hilda a lot and do recommend her highly to anyone looking for a home.
Tessie Kuo
---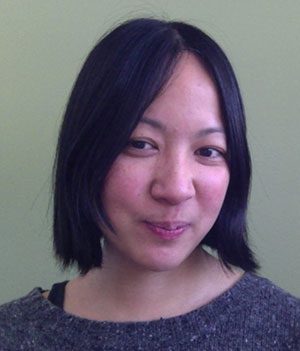 This loyal client recommended Hilda to all of her siblings and to her mother!
I have worked with Hilda four times, as both a buyer and seller, and I highly recommend her. Not only is she extremely bright and knowledgeable about the market, she is a wonderful person to be around — I am sad every time our transactions are over because I know I won't get to see her as much! Hilda always keeps her cool and is very detail-oriented. I have recommended her to family and friends who have all had very positive experiences. Hilda sets the bar very high; I wouldn't work with anyone else.
Melissa Wallace
---
Jason and Chris felt confident having Hilda in their corner for multiple transactions. 
We love Hilda! She was our agent for both the purchase of a new house and the sale of our old home. The process of both buying and selling a house at the same time was complex and stressful but Hilda helped guide us at every step, even when we hit some very big bumps in the road. We found Hilda to be incredibly genuine, trustworthy and professional. We especially loved how calm and rational Hilda was during the negotiations when emotions can get highly charged. She truly could not have been a better advocate for us and I would not hesitate to recommend her to anyone.
Jason Kehabka and Chris Clapper
---
Marne and Ira recommended Hilda to their children.
Hilda has helped us buy two homes, sell one, and also helped our son and daughter to buy as well. She took the time to get to know exactly what we were looking for. She then spent endless hours finding several great options in our price range. She is extremely knowledgeable of the market, and guided us through the maze of paperwork with skill and professionalism. She is also fun to be with and has a great sense of humor. She loves her work. That's obvious. She has our highest recommendation. She is the agent to find the perfect home for you.
Marne O'Shea and Ira Kamp
---
Hilda helped me buy my first house about 5 years ago, and I don't think I could have done it without her. She was knowledgeable, extremely patient, reliable, and helpful. I initially connected with her when I called the real estate office at 6:30pm expecting to leave a message in a general mailbox. Instead I was transferred to Hilda, who was still working at her desk, typical of her work ethic. I had a great experience and will certainly work with Hilda in the future, and recommend her highly to others as well.Heather is delighted with her country property on 7 acres.First time homebuyers appreciate Hilda Moleski's knowledge of the real estate market, as well as her sensitivity, dedication and kindness:
Heather Linton
---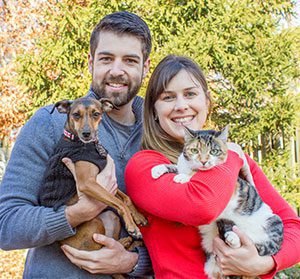 Ashleigh and Wes needed a sharp Realtor to help them through a tricky lease situation.
Hilda helped my husband and me purchase our first home. We had a tight time frame before our lease ended and she was amazing at keeping things on track for us. We hit almost every bump along the way in dealing with our bank and their delays, and Hilda faithfully communicated our situation to the other Realtor and advocated for us with the bank. She was also excellent in responding to phone calls and emails, which was a huge plus for me. Hilda was incredibly calm, knowledgeable, personable, and helpful during a stressful process for new buyers. In the end, we purchased our first home, which we love! My husband and I were so appreciative of Hilda and highly recommend her!
Wes and Ashleigh Newman
---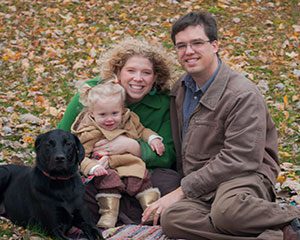 Yet another young couple appreciates Hilda's skill and expertise.
My husband and I finally purchased our first home in April of 2011 with Hilda by our side. We could not have made it happen without her! She was so patient with us being first time home buyers and always made us feel like she was really looking out for us. We cannot thank Hilda enough and would recommend her to anyone, buyers or sellers!
Alida and Paul Osetek
---
Clients looking for a new home enjoy the experience and expertise Hilda brings to the table:
Alice loves the Craftsman style home she purchased in the City of Ithaca 
Hilda really takes a deep personal interest in finding you the right home. Hilda is very smart about real estate and you can rest assured that she is working for you. I was so absolutely impressed with her concern and attention and knowledge to detail. I highly recommend Hilda, if you want the best service.
Alice Muhlback
---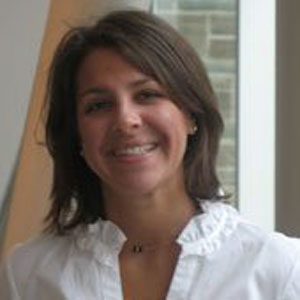 This young couple came to Hilda to find just the right home to start a family.
We were so lucky to find Hilda! She "got" us, was always patient, never pressured us and was always there to help. She offered a welcome perspective at times, and we especially loved her expertise in feng-shui. Working with her was just an overall very pleasant and professional experience.
Rachel Ash
---
Jack bought a beautifully renovated historic home and opened a B&B!
I chose Hilda as my realtor when moving to the Ithaca area in 2009, and I am so glad I did! Hilda is a hard-working realtor with superb attention to detail. Her thoroughness throughout the process was greatly appreciated. After the sale went through and I was in my new home, Hilda kept in touch with me and really helped out with the many questions that I had as a newcomer to Ithaca. I am pleased to call Hilda both my realtor AND my friend.
Jack Moore
---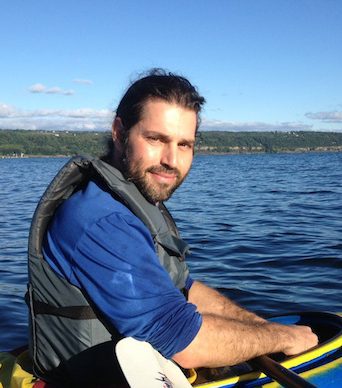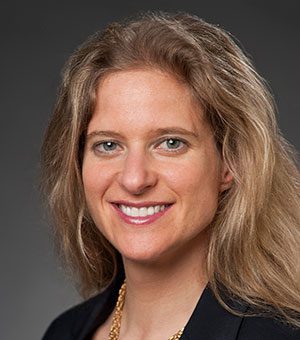 A Fall Creek charmer was just what these clients were looking for.
Hilda is a rare gem in real estate. Buying our first house was, of course, stressful. Hilda acted as a grounding force throughout the process — always guiding us to the more relevant and practical concerns amidst a growing list. There's so much to consider. Hilda was always available to answer questions. Super knowledgeable, but honest when something was beyond her knowledge and willing to research and get back to us quickly.
Bob Rossi and Anna Kelles