Kudos to Carol
Here's what some of Carol Bushberg's recent clients have to say about the advice and counsel they have received from Carol Bushberg Real Estate: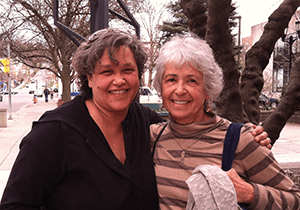 Sandra Condry chose Carol to sell the farmhouse she has lived in and loved since 1969, and she is glad she did.
Carol,
Thank you for everything.  The closing went very smoothly–amazingly smoothly. You do your job so very well, from start to finish.
We will enjoy the champagne.  
Thanks, Sandra
---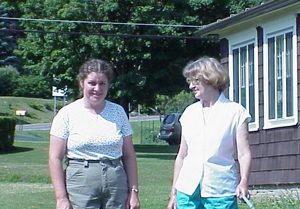 Knowing that Carol had sold the home of an old friend, Mrs. Codd contacted Carol to list her home…and was glad she did!
Selling my home with Carol's help went quickly and smoothly. She is detail- oriented, helpful and really knows her home market. She was always available to answer questions and assist in any way. She guided me all along the way, including letting in the meter reader after the closing. I would highly recommend her as your Realtor.
---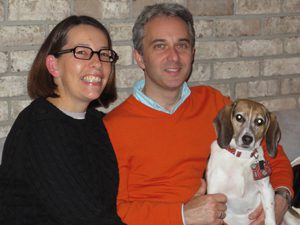 Matt and Lynne were glad to have Carol help them face the challenge of selling their two "bachelor/bachelorette" homes and finding a home for their married selves:
Lynne and I both loved our respective homes, but were excited to consolidate into one household after being married. Wedding plans were daunting enough, but the prospect of selling two homes in a "down" market, then buying a third to share, was truly overwhelming. No one but Carol could have made it any easier. She instantly understood what we loved about our old homes, and conveyed those feelings readily to buyers. Each property sold in less than a month! And the new home that Carol found for us could not suit us any better in terms of features, style and location. We recommend no one other than Carol Bushberg to anyone who's buying or selling in the greater-Ithaca area. She knows the market; knows people; and knows the ropes! Thank you Carol!
---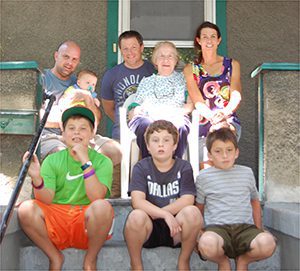 When their grandmother passed away, Becky, Ben and Bryan were faced with trying to sell the house from their various distant locations. Fortunately, they had Carol in their corner:
Selling a house in Ithaca, NY from Dallas, TX could have been a nightmare, but Carol Bushberg made all the difference in making a difficult time easier for us. When my Gram passed away and it came time to sell her home, Carol was our first call. Showing us neighborhood comparisons, helping us identify what needed to be done and then finding local resources for the jobs, Carol was with us all the way. We couldn't have done this with just any Realtor – it takes someone with heart, dedication and drive, and that describes Carol Bushberg Real Estate. After following her recommendations for preparing the house, we put it on the market and received 3 offers in the first 3 days – unbelievable! Now our Gram's house is home to a wonderful family who would love it as much as she always did. Thank you Carol, for your business savvy and for being so caring with us in our time of loss.
Sincerely, Becky Ludwig, Benjamin Wilkins & Bryan Wilkins
The grandchildren of Lucille Fontana
---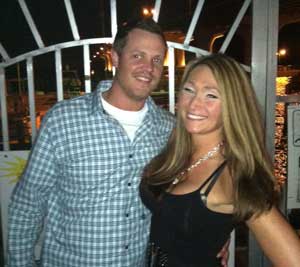 Derek and Katie Sherman followed the advice of relatives who had worked with Carol, and were glad they did!
Carol was highly recommended by my brother and sister-in-law who praised her work ethic and her passion for making purchasing a home a positive and stress free experience. As we began to tour potential homes, her experience and attention to detail were well documented. She would point out many subtleties, however important, that would never have crossed our minds when purchasing a home. Carol kept us focused, kept us informed with up-to-the-minute news and updates, and most importantly, acted as a mediator between all parties involved. There is no doubt in our minds that Carol will be our real estate agent for any future endeavors.
Derek and Katie Sherman
---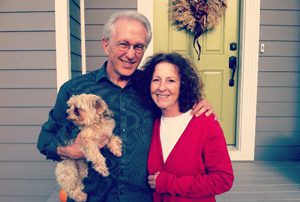 Carol's approach was just what the Heymans needed to get their historic home sold:
We turned to Carol in the late winter of 2010 to sell our large, beautiful Victorian farm house. In spite of its beauty, which still took our breath away, it was not an easy house to sell in the middle of a housing recession – very large, odd layout, miles from town. Carol helped us to stage it so buyers could see an easy path to a more sensible layout and price it so that it created buzz.
Carol's unique marketing, that stands out from all the rest of the real estate "clutter," got the ball rolling.
After getting zero offers when we tried to sell in 2009 we had three competing buyers within less than a month and closed on the best one a few weeks later.
Thanks Carol!
Scott and Linda Heyman
---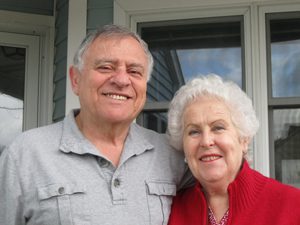 Anna and Leon Prekker knew just who to call when they moved to town to be near their daughter:
I met Carol Bushberg 8 years ago, after our daughter, Annette, bought her first house in Ithaca, NY. At that time, Carol showed us some apartments and condominiums in the area. Our meeting was very friendly. On March 1, 2011, my husband Leon and I moved from Ossining, NY to Ithaca, NY. This time we knew we were staying for good in this town. After a few months, we decided to buy our condominium. The person we turned to was Carol Bushberg; a person who had impressed us the first time we met. She is someone very trustworthy, patient and friendly. Carol never loses her patience with her client. She listens, gives advice, but never is pushy. She lets her clients decide on their own what they want to buy. Now we live in a beautiful, very comfortable condominium, which we like a lot.
We thank you Carol, very much, for your help, support and caring, 
With many thanks,
Leonard and Anna
---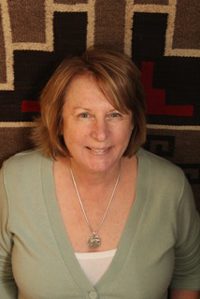 Rosemary Wells was delighted with Carol's energetic assistance in selling her Trumansburg farmhouse:
I am an out of town client, living five hours from my second home in Trumansburg. I asked Carol to help me as I could not attend to everything in preparing my house for the market.
Carol Bushberg is a complete Realtor. She went far out of her way to suggest and cover renovation issues for me. Carol arranged for the house to be cleaned, hired the plumber,and went to the house each time I needed her to, even though she lives 25 minutes away.
This is not just a testimonial, but an accolade to such a hard working, straight shooting professional. Oh, and did I mention that she sold my house, in this low-expectation market, in nine days? Well, she did!
Rosemary Wells 
Happy client of Carol Bushberg.
---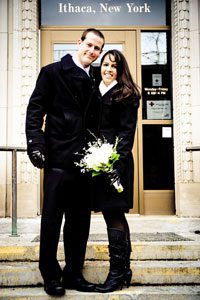 Matt and Lona were joining their two households and needed space for Lona's custom baking business, LonaCakes. Carol was able to help them address all their criteria, even as they were planning their wedding.
"Moving was quite the experience for us and we could not have done it without Carol. Joining two households meant selling one home and finding a larger one to suit our needs. Carol was with us every step of the way. From suggestions on how to make the old house "sellable" to finding our dream house, she was always just a phone call or email away. She understood and knew what we wanted and needed, almost better than we did. We would have never looked at our new house without Carol's suggestion. If we ever move again, we know Carol Bushberg will DEFINITELY be involved."
Lona and Matthew Gutchess + their boys, (Euan, Ian and Ben)
---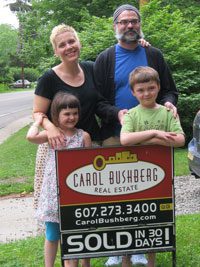 Kasia and Eric Maroney are glad to have followed Carol Bushberg's "Sound Advice" through the rapid sale of their former home and purchase of their new one.
"My business was outgrowing my house, so my husband and I invited Carol to share the complex challenge of relocating my workplace as well as our family's home. We were blown away by the power of her experience, and she quickly gained our trust with her knowledge and honesty. Carol works harder than anyone I know. She educated us quickly, and gave us important selling advice we didn't even know we needed. Then when we were ready to list, she sold our house in two days!
In order to save us time, she had also spent time pre-shopping new homes for us, bearing in mind our unique specifications. We felt the full weight of her indomitable professional support behind us during every step of both our sale and purchase — but with her sense of humor and easy nature, she somehow also managed to lighten the process and keep us laughing. Six weeks after we listed our house for sale, we were sitting in our new home, with living space that made more sense for our family, and with plenty of room for a major expansion of my business. Our entire family is delighted.
Carol Bushberg Real Estate's reputation in this town precedes itself — and for good reason! "
-Kasia Maroney, delighted to have her family and Boston Restoration settled into their great new home in Trumansburg.
---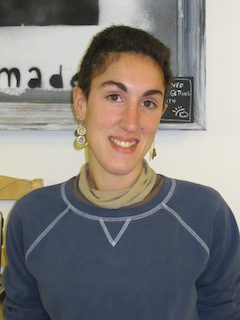 Brie Johnson, a first time buyer, was committed to making a good investment when she purchased her first home. Carol has helped multiple generations of Brie's family to purchase property.
"At first, I was just casually looking. I wasn't exactly sure what I wanted. With Carol's advice and knowledge of local real estate, I was able to really figure out what I wanted and what suited my needs. Carol was invaluable, pointing out what to look at and helping me find a wonderful condo. I am now a proud new homeowner, thanks to Carol's advice, support, and hard work. She knows the local real estate market inside and out, and is very attuned to what her client is looking for in a new house/home… as well as staying within the clients' budget. I have wanted to own my own home for years. Thanks to Carol, I now do."
Brie Johnson, now settled in her first home.
---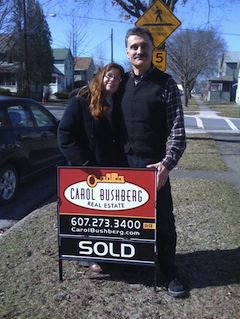 Stephen and Sue worked with Carol from a long distance on the purchase and the sale of their Ithaca property.
"To whom it may concern,
My wife and I are in a unique position to comment on the abilities of Carol Bushberg as a Realtor since she helped us both purchase and sell our Ithaca home as our buyer's agent and then as our listing agent. We enthusiastically write this letter of endorsement for her.
It was a pleasure to purchase and sell our Ithaca home with Carol's help. As a buyer she helped us find and tour houses that met our needs in the price range that was appropriate for our budget. When it came time to sell our home she helped us market the house successfully in a timely fashion. Carol made the experience hassle free during both the purchase and selling processes. Her knowledge of Ithaca and her connections in town including; attorneys, structural engineers, heating installation experts, surveyors and radon gas technicians were extraordinarily helpful. She always gave us good advice for each home we toured. Afterwards she gave us a balanced recommendation and comparison for all of the properties. She explained the purchase process clearly and helped us easily navigate through the paper work. I was impressed with the speed in which we closed on the house. It went so quickly on closing day that I thought there must be something else we missed, but there wasn't. What was more important to me and my wife was her genuine caring attitude, professionalism and friendship.
My wife and I joke that we should buy another home in Ithaca sometime so we could work with Carol again. We miss you Carol.
Kind regards and best of luck with your realty agency,"
Dr. Stephen John Padalino and Ms. Susan McKenna
---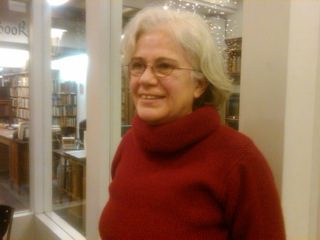 Dr. Tracy McLellan was glad to have Carol in her corner when she was making a complex international move.
"I am grateful to Carol for providing much-needed assistance that smoothed my transition from working in South Africa for 20 years to moving back to the Ithaca area. She listened to what I was interested in finding, and we set off exploring to find the right house. Once we had identified that house, she made certain it was in the best possible condition, and that I was certain about the decision. Her firm and sensible advice went far beyond evaluating basements, windows, gardens and possible studio space, to include dealing with international money transfer and ideas about dogs."
Tracy McLellan, recently relocated from South Africa to Ludlowville, NY
---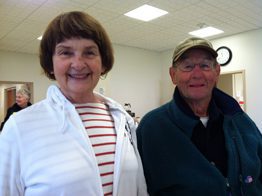 The McFalls were ready to subdivide their property and found Carol's experience and accessibility beneficial.
"When we decided to sell a portion of our property in the Town of Danby, we chose Carol Bushberg Real Estate based on Carol's many years of experience and her reputation for being successful in the real estate business. In our first meeting with Carol she provided information on other properties on the market which were similar to ours; we discussed current market conditions, as well as ways to market our property. All of this information enabled us to reach a price which led to a successful sale.
 
Carol was always available to us by e-mail, phone, and in person. We discussed every detail during the selling process, and Carol knows all details involved in a sale very well. We highly recommend Carol Bushberg for anyone buying or selling property."
Bob and Olympia McFall, retired in Danby and enjoying their views.
Danby, NY
---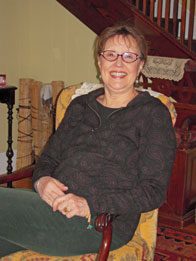 Leigh was nervous about making just the right choice, and appreciated Carol's gentle guidance.
"Carol Bushberg is endlessly patient. Without her willingness to listen to my fears and resistance, I would never have been able to buy a house! I am living proof that even a severe neurotic can have her own home with the help of Carol Bushberg!"
Leigh Keeley, pleased to be sitting in her own home.
---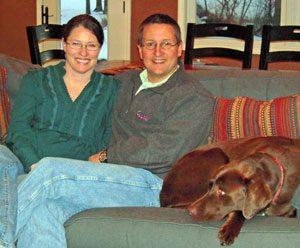 The Shelleys sold their Ellis Hollow home in order to purchase land to build their dream home.  Carol helped make both transactions smooth and effortless.
"Carol has been great to work with.She works quickly, efficiently, and does so with an excellent understanding and knowledge of the current market and trends.In short, she is organized, effective, and trustworthy. Working with Carol makes the buying and selling transition easy."
Greg and Stacy Shelley relax in their new country home outside Trumansburg.
---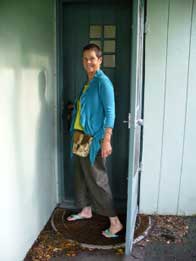 Barbara Johnson worked with Carol to buy a home and was impressed with her knowledge, experience and personal approach:
"Sound advice for big decisions doesn't begin to cover it. Carol certainly knows her way around the real estate world, but you'd expect that from any realtor you worked with. She is very straight forward, pointing out the pros and cons, and not at all pushy. She listened to what I was looking for and only showed properties that fit the criteria. But beyond that, she gets to the heart of the matter. Her sound advice was on many levels."
Barb Johnson, new owner of 177 Westhaven Road, Ithaca,NY, Closed in June, 2009
Barb Johnson, Flower Essence Practitioner, Flower Abundance, Inc.
---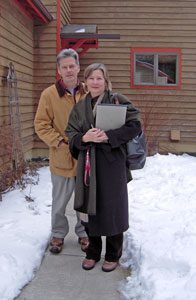 Lyn Pohl and Jim McGarry took their time finding the right house, and appreciated the depth of service they received from Carol Bushberg Real Estate.
"As transplants from eastern Massachusetts, we faced a challenging transition to the Ithaca area.  Carol Bushberg was with us each step of the way, remaining patient, providing advice, offering invaluable suggestions, and guiding us through the process.  After 15 long months of looking, we finally found our home.  Carol was willing to show us anything in the county and beyond, and worked with us to ensure all our questions were answered.  Carol is always professional; tough when she needs to be; charming to spend time with; and informed as only someone with years of experience can be.  Carol not only helped us find our home, but she has also become a friend.  You, too, will enjoy working with Carol, and we enthusiastically recommend her."
Lyn Pohl and Jim McGarry, Freeville, NY
---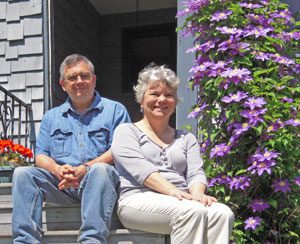 Anne and Jim Morrissette listed their long-time home with Carol Bushberg Real Estate.  Carol walked them through this potentially daunting process.
"Carol Bushberg sold our home and what a positive experience it was from beginning to end!  Our old home wasn't in tip top shape so we needed lots of advice to prepare for getting it on the market. She knew just what to have us do and not to do to increase its marketability but not incur unnecessary expense. Once we listed the house we had a signed purchase offer in a week! Carol was available every step of the way, always easy to reach and responsive to our questions and concerns. She has extensive knowledge of the area, seems to know all the other real estate professionals, and has a contact for every need that arose. What a relief it was to put ourselves in such capable hands!"
Anne and Jim Morrissette, formerly of 1058 Coddington Road, Ithaca, NY, sold July 2009, now living closer to their grandkids in Gordonsville, VA.
---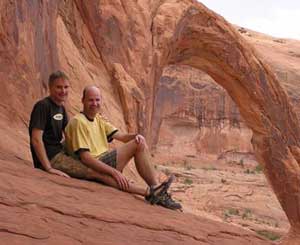 Everett Boutillet, a mortgage loan officer with Alternatives Federal Credit Union and his partner, Louis Johnson, a graphic designer, worked with Carol Bushberg Real Estate to sell their property in Spencer, NY.  They are now happily living "off the grid" in Danby, NY.
"Borrowers sometimes ask me (and I used to wonder myself) why a Realtor is necessary.  Now I know!  Your assistance with the sale of our home was indispensable, your commission well earned.  We're extremely grateful for your professional expertise and personal attention." 
Everett Boutillet and Louis Johnson, former owners of 51 Academy St. Spencer, NY.